Originally posted April 2011, updated October 2014
I feel really fortunate to be living on Maginhawa Street, one of the best go-to places for a food trip around the metro. There's a great range of restaurants and types of cuisine to fit any mood and craving. A lot of the places in the area are small family-owned restaurants or start-ups of young entrepreneurs with a laid-back and artsy vibe. In fact, Maginhawa Street has become a "tourist attraction" of sorts, with people from all over coming to the area just to go food tripping.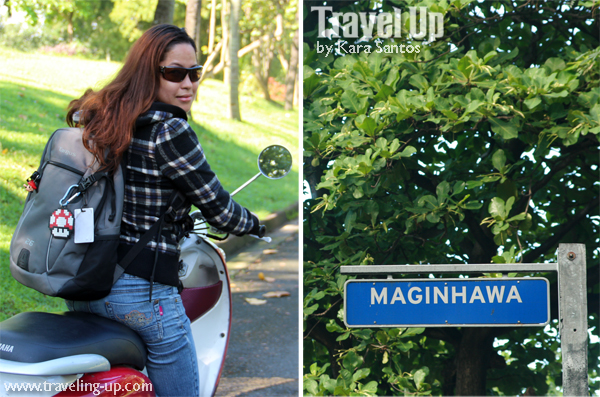 Last October 11, in celebration of Quezon City's 75th anniversary, a major Quezon City Food Festival was held along Maginhawa Street. However, the turn-out was much greater than anticipated, causing many people (who arrived late afternoon to evening) to joke that it was a "Foot Fest" or "Foodless Fest" since everyone had to walk the stretch of the street to look for a place to eat. All restaurants (including carinderias in Krus na Ligas) had long lines of hungry customers and most stalls ran out of food at once.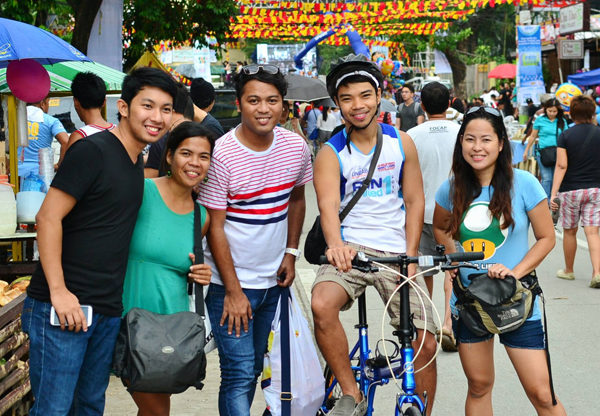 With fellow Pinoy Travel Bloggers Kirk (KirkAnatomy.com), Gael (ThePinaySoloBackpacker.com), Alex (Rammmpa.blogspot.com) & Angel (Lakwatsero.com) at the QC Food Fest. Photo courtesy of Alex.