Contrary to popular opinion, geeks don't spend ALL their time just vegging out in front of the television or computer. For some of us, real-life adventures are preferable to virtual ones. But when we do travel, we like to channel our geek pride by using clothes and gear that show off our unique interests. Here are a few cool finds that I use for travel and where you can find them here in the Philippines.
Geek Shirts
If you're looking for geek shirts, you can order some really great ones online from Threadless, but the shipping fee to the Philippines is a bit expensive. Folded and Hung released a Marvel line earlier this year, while t-shirt companies like American Boulevard, Analog Soul, and Geekerie Shirts have very cool superhero/retro/sci-fi/movie/gaming designs. Or you could just head to the Greenhills Tiangge and scour through the bazaars.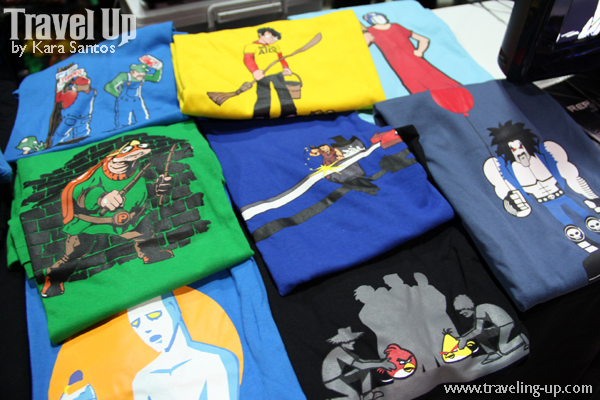 The best shirts for me are these awesome ones from Electromagnetic Tentacle, a local company that specializes in limited edition graphic parody t-shirts that blend classic geek icons with Pinoy culture.